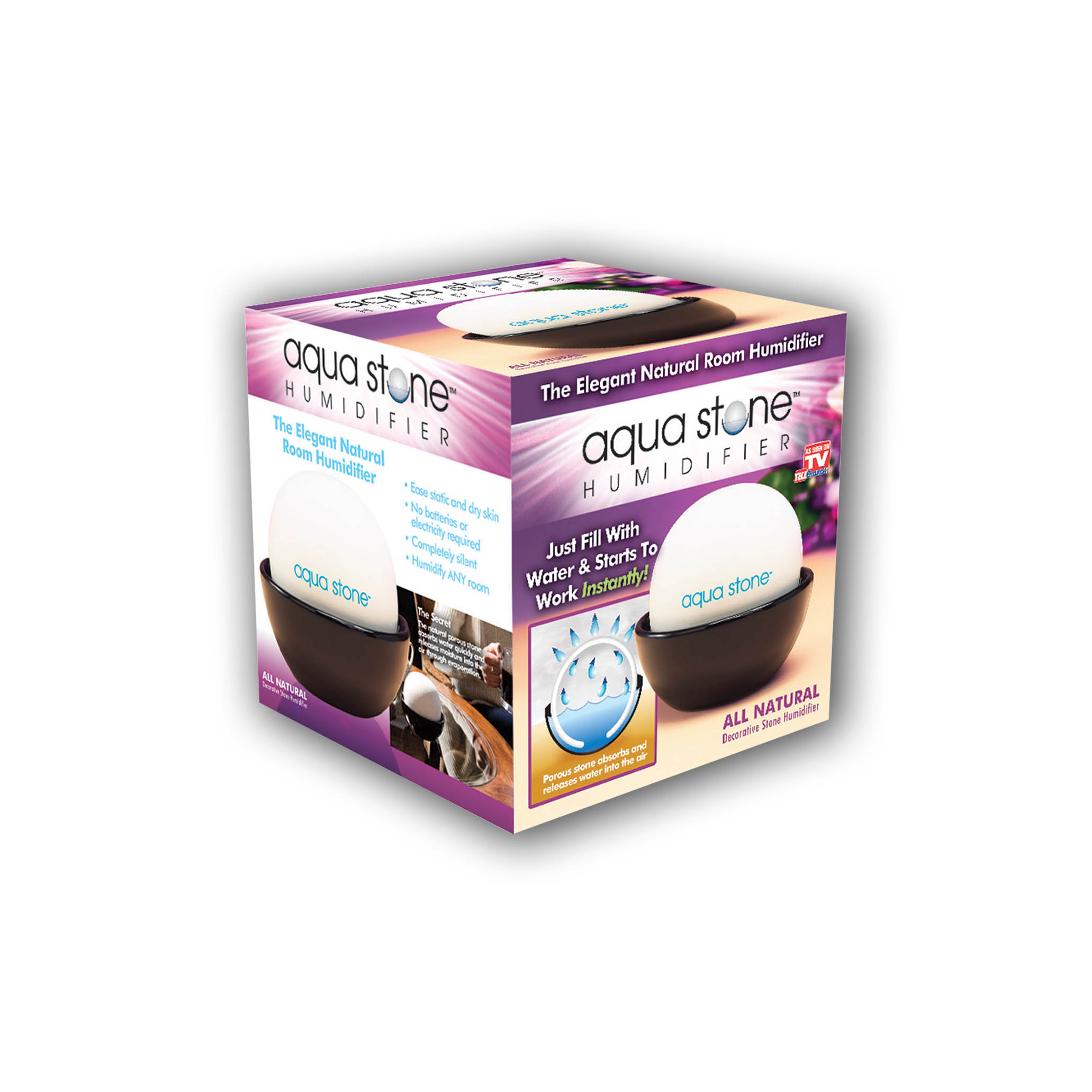 AQUA STONE Humidifier from TELEBRANDS
ITEM No. – 6 Pack – 8359-6 | 12 Pack – 8359-12
Just Fill with Water & this Elegant Natural Room Humidifier Starts to Work Instantly!
Ease Static & Dry Skin – No Batteries or Electricity Required – Completely Silent – Hassle-Free No Monitoring or Cleaning – Humidify Any Room!
The natural porous stone obsorbs water quickly & releases moisture into the air through evaporation.
Click Here | AQUA STONE COMMERCIAL